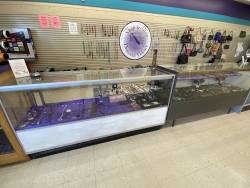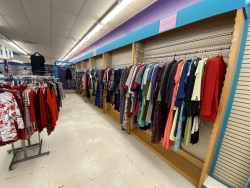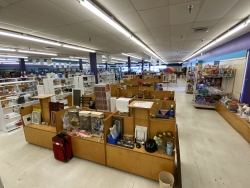 We have been closed for exciting renovations and plan to reopen Friday 10/6/2023. 
             910-346-1611
Finder's Keepers Thrift Store is part of the Onslow Women's Center and supports survivors of sexual assault and domestic violence by selling donated items from our community to financial provide for the Safe House and other program services that the agency. YOU can make a difference by donating to our cause. We encourage all members of the community to visit Finders Keepers Thrift Store to pick up a wide range of your needs, such as clothing, household appliances, furniture, books, and more. All proceeds of the Finders Keepers Thrift Store benefit programs offered by the Onslow Women's Center. 
Here is a list of items that we are currently accepting, but not limited to:
Electronics

Furniture

Shoes

Handbags

Designer and brand name clothing for women, men, and children

Appliances

Linens

Household Items

Jewelry

Accessories

Books

Pet items

Nik Naks

Baby Items (including BRAND NEW car seats in the box)

Office Supplies

Toys

School Supplies

Arts & crafts items

Outdoor items

Holiday items

Toiletries
We are unable to accept:                                                                                                                                                                                                                                                                                                                   
 Any items recalled by the manufacturer, Mattresses (unless brand new), car seats (per law), drop side cribs (per law), intimate apparel, stained or torn clothing, and items that are in disrepair or dirty. 
**We do recycle unsellable shoes, stuffed animals, books, clothing, and linens.
**Please have items in a box, tote, or bag that you can part with. We also prefer if the items were sorted by similar things together; i.e. dinnerware in one box, holiday in one box, toiletries in one box, etc. Same with clothing; stained, ripped, used intimates, or any unsellable clothing in one bag with a label "recycle" on it.
Please call Finders Keepers Thrift Store (910-346-1611) to make an appointment for large quantity donations.